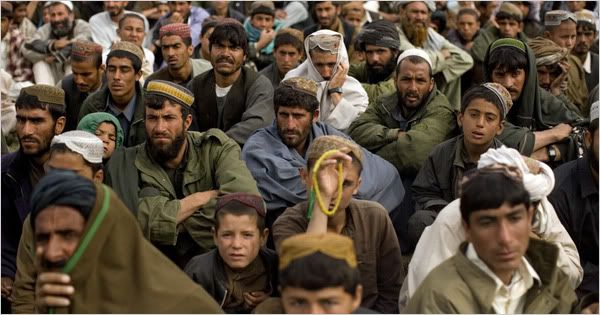 →Tumblr Dashboard viewing peeps click small box below for player at my page ←
[Pop Out Player? Click Here]
Source, PoP dEFECT Radio, Courtesy of Skidmark Bob
Nicolas J.S. Davies, Alternet, March 4, 2014

The U.S. is backing Ukraine's extreme right-wing Svoboda party and violent neo-Nazis whose armed uprising paved the way for a Western-backed coup. Events in the Ukraine are giving us another glimpse through the looking-glass of U.S. propaganda wars against fascism, drugs and terrorism. The ugly reality behind the mirror is that the U.S. government has a long and unbroken record of working with fascists, dictators, druglords and state sponsors of terrorism in every region of the world in its elusive but relentless quest for unchallenged global power.

Behind a firewall of impunity and protection from the State Department and the CIA, U.S. clients and puppets have engaged in the worst crimes known to man, from murder and torture to coups and genocide. The trail of blood from this carnage and chaos leads directly back to the steps of the U.S. Capitol and the White House. As historian Gabriel Kolko observed in 1988, "The notion of an honest puppet is a contradiction Washington has failed to resolve anywhere in the world since 1945." What follows is a brief A to Z guide to the history of that failure.

1. Afghanistan…
In Full @Alternet
"This decision is clearly linked to the situation with former agent of US special services [Edward] Snowden, which hasn't been created by us," he (Russian foreign affairs adviser Yuri Ushakov) said during a phone conference with the press.

"For many years, the Americans have avoided signing an extradition agreement," Mr Ushakov said, "And they have invariably responded negatively to our requests for extradition of people who committed crimes on the territory of Russia, pointing at the absence of such agreement."
— Russian Kremlin statement regarding the Obama's refusal to meet president Putin at the upcoming G20 conference

I'll stick to what I've been saying. The US government won't let this little dust-up affect our over-arching need for Russia's land routes to Afghanistan and on the other hand, Russia's need for the US to pin down it's expat Chechens in "manufactured exile" (boxer Todashev was being interviewed for the THIRD time in a day just b/c his parents bought him a plane ride home for graduation. Bet he was regretting the run-up to the trip home) while THEY turn Chechnya into gravel suitable, literally, for fracking.
"
In War Crime News Today:
Abdul Rashid Dostum Of The 'Northern Alliance'
And Chairman, Joint Chiefs of Staff, Afghan Army

Nothing To See Here… Move Along! White House Finishes Dasht-e-Leili 'Massacre Of Taliban Fighters' Probe Using 'Intelligence Community' Info And Then They Spike It
ProPublica
(Copiously linked onsite):
     The long saga began in November 2001, when Taliban prisoners who had surrendered to Northern Alliance commander Abdul Rashid Dostum were transported in shipping containers without food or water. According to eyewitness accounts and forensic work by human rights investigators, hundreds of men died of suffocation while others were shot, and their bodies buried at the desert site of Dasht-i-Leili.
     Dostum was working closely with U.S. troops at the time. Surviving prisoners alleged that Americans were present at the loading of the containers – but the Pentagon has said repeatedly that it had no evidence that U.S. forces participated or were even aware of the deaths. (
Dostum has denied any personal involvement, and claims that roughly 200 men died in transit, from battlefield wounds
.)
     In the fall of 2002, the U.S., U.N., and even Dostum himself expressed support for an investigation. But none got underway. In the summer of 2009, prompted by a New York Times report that Bush administration officials had actively discouraged U.S. investigations, President Obama ordered a new review of the case.
     Hayden, the White House spokeswoman, said the new investigation "was led by the intelligence community," and found that no Americans – including CIA officers, who were also in the region – were involved.
     She declined to answer the following lingering questions…
(* 'Spike' is news-speak for 'killed story')
"
— In Full @ ProPublica

See: Cabale News Service, August 11, 2009 for more information from the inception of the 'investigation' process.

Also, from July 2009, The World According To Bill Fisher, Afghan Massacre: More Bad Apples?

William Fisher passed recently. Read his onsite obituary. Another good man gone, William fisher was one of the former State Department employees gone blogger watching Guantanamo, our concentration camp by the Caribbean, with great dismay and writing about it.

Wikipedia entry for General Abdul Rashid Dostum

WikiLeaks documents on the Dasht-e-Leili massacre

Also from Cabale News Service, July 17 2009 Travus T. Hipp Morning News & Commentary: Murder, Apologies, 'Themistan', and Our Presence In Central Asia

A series of short, cynically humorous audio commentaries regarding Central Asia, by Travus T. Hipp, morning news announcer at KPIG Radio Freedom California, Proto-Hippie and the Original "Family Dog". Rest In Peace Chan.
U.S. Military Deaths in Afghanistan

Published: July 4, 2013

The Department of Defense has identified 2,229 American service members who have died as a part of the Afghan war and related operations. It confirmed the death of the following American recently:

CLAYTON, Hilda I., 22, Specialist, Army; Augusta, Ga.; 55th Signal Company, 21st Signal Brigade.